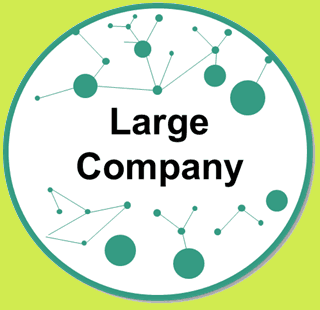 Large Company
The larger the organisation, the more complex the operations.  Our strong background in business and financial restructuring will assist by taking a more holistic view in of more complicated and integrated operations of today's businesses.  Whether it is operations, finance, accounting or tax, we can take an interdisciplinary approach to solve your issues, no matter the level of complexity. 
Do you need to outsource to maximize your business?
Do you want to increase employee capabilities?
Do you want to improve organizational efficiency and effectiveness?
Is your organization prepared for the PDPA regulatory impact?
Does your company have sufficient secure IT operations?
Are you looking for ways to increase the speed of innovation?
Are you looking to expand?
Does your company want to optimize their tax?