An Ivy League Journey
From Baker Tilly to Cornell University
We chat to Serene(Grace) from our Baker Tilly Thailand office in Thailand was recently accepted to Cornell University to do her MBA. Cornell University is an Ivy league school in New York rated as one of the top universities in the world.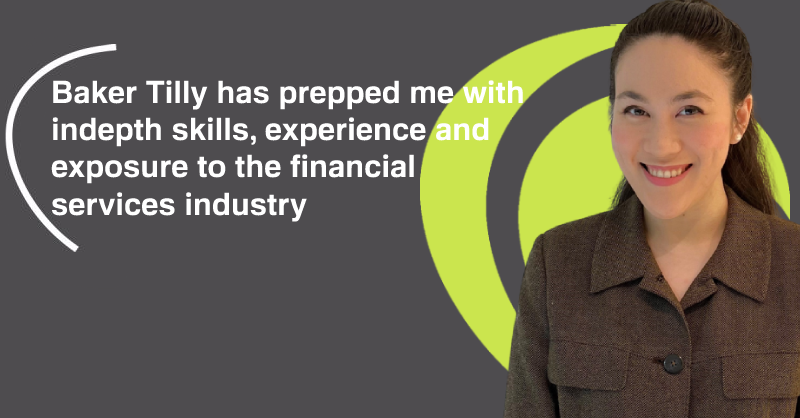 Firstly, congratulations on getting accepted into Cornell it's quite an achievement.
So why did you want to further your studies?
Firstly, I need to gain added knowledge, both hard skills and soft skills, from Cornell's core courses and electives. Secondly, I need to elevate my perspectives and gain a holistic business understanding; I want to see the business world in a bigger picture, such as understanding the demands and untapped opportunities. Lastly, I need to expand my network; I want to connect with people from different types of backgrounds, learn from their stories, and contribute to classes by sharing my experience.
Cornell is quite a prestigious school, what made you decide that you wanted to study there?
I think what makes Cornell unique is its people and its strong community. After connecting with current students and the alumni, I can feel that people develop their network in a meaningful and genuine way. Cornell also provides comprehensive resources in fintech which is crucial for my entrepreneurial ambitions, in addition to Entrepreneurship & Innovation courses.
Which part of this Cornell journey does Baker Tilly play a part?
Baker Tilly has prepped me with in-depth skills, experience, and exposure to the financial services industry. I have learned core hard skills from projects, such as asset acquisition and investment, which sparked my interest in continuing to sharpen my finance knowledge, and soft skills from being around loving and supportive teammates. My interest in pursuing a finance major from an MBA started when I worked here. K. Amnaj Mungkornpun also wrote a recommendation letter to Cornell to substantiate my candidacy. I would like to thank Baker Tilly for being part of this journey of a lifetime.
How did you prepare for your application to Cornell MBA?
First of all, I prepared and took the GMAT exam a couple of times until I settled with a competitive score. The GMAT examination is a requirement for applying to MBA programs. Personally, I explored my goals and passion and thought about how I wanted to use my MBA to bring those goals into action. I then wrote those goals and commitments in the required essays of the university. Professionally, I have been committed to perform and grow in my role as an Associate Consultant at Baker Tilly. I have stepped up to work on diverse types of projects, including an analysis of non-performing loans for a leading Thai financial institution to aid potential investors in decision-making. Outside of work, I dedicated my free time to join, as Head of Campaign, a non-profit organization called Saturday School, a non-profit organization that provides free education to underserved children. Since my goals are associated with social impact and enhancing the lives of people in the rural communities, learning the role of non-profit organizations did give me a clearer picture of ways I could act on my goals.
What do you think it was that got you accepted?
I think that the Admissions Committee recognized my determination and commitment to Cornell through my essays and the interview. They look for candidates that truly want to be part of the community and that can contribute to Cornell through experience and goals. My experience and goals might somehow match with what they are looking for.
Grace has worked for Baker Tilly Thailand for the last 3 years and has been a wonderful addition to our team in Bangkok. We have no doubt she will be successful in her new journey.